Choose your Country/Region
Are you sure you want to proceed to? Are you sure you want to proceed to
You will be leaving the Cook Medical website that you were viewing and going to a Cook Medical website for another region or country. Not all products are approved in all regulatory jurisdictions. The product information on these websites is intended only for licensed physicians and healthcare professionals.
Diversity, Equity & Inclusion
---
A diverse workforce makes us strong; an inclusive one makes us stronger.
Diversity is about acknowledging and celebrating who we are as individuals. At Cook, we strive for full participation from all our employees, of every sex, gender identity, race, age, sexual orientation, pregnancy status, national origin, religious affiliation, veteran status, ability, political belief, and class. We know that a diverse workforce provides our teams with a wide range of experience, knowledge, and strengths. We value a diverse cross section of thoughts and opinions to ensure our company culture stays balanced and strong.
But we understand that just welcoming diversity isn't enough; we must always be inclusive in everything that we do. We have to ensure that who you are, where you are from, and what path you took to get you here doesn't impact your path moving forward and upward at Cook.
Proactive team focused on equity
To take our diversity and inclusion efforts a step further, we formed the Equity Task Force. Designed to focus effort on the present need for positive change, our global task force has a mission: to ensure the Cook environment is full of empathy and compassion and free of barriers due to differences. This effort is based on one of our company values—to treat everyone with respect—and aligned with our position on racism.
The task force is committed to the following goals:
Laying the foundation for increasing our awareness of equity issues and making the following proactive changes:

Modifying our policies
Training everyone on recognizing bias
Setting clear expectations for managers
Changing how we recruit and hire new employees

Removing barriers that might limit opportunities—we want all Cook team members to feel able to explore their full potential
Expanding our commitments beyond our walls to engage more with our communities in the important work of increasing opportunities for everyone
Meet our Equity Task Force members
Tamisha Clark
VP, General Manager, Winston-Salem
Kahil Cole
Regional Sales Manager, Critical Care, MedSurg Division
Jean-Marc Creissel
VP, Director, APAC
Bill Doherty
Executive VP, EMEA
Najoua Elkhanfari
Manager, Distribution, MedSurg Division, EMEA
Pauli Escobedo
Manager, Corporate Communications, Vascular Division
Nicky James
VP, Human Resources, Learning & Talent Development, Cook Group Inc., Cook Medical Inc.
Cynthia Kretz
VP, General Counsel, Cook Group Inc., Cook Medical Inc.
Erin Kunkel
Manager, Corporate Social Responsibility
Christina Lam
Director, Ethics & Compliance, APAC
Stephanie Lochbihler
Manager, Employee Engagement, Business Insights
Deryck Marks
Generalist, HR, Cook Incorporated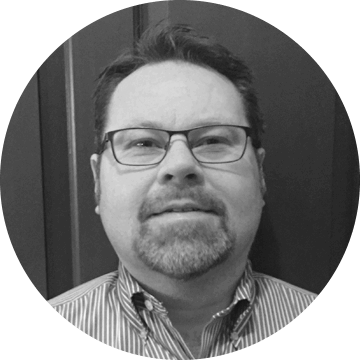 Dennis Ramsey
Manager, Human Resources
Bryan Delos Santos
Global Project Manager